Finally some good news! The Government has announced a last minute delay to the implementation of IR-35 amid pressure from contractors due to the inevitable loss of work from the Covid-19 outbreak.

As a business, Focus Cloud have been gearing up for the changes for as long as we can remember, and maybe this will give us all that extra time to ensure we can offer the best advice possible when the day finally comes. Find our IR35 help guide here - IR35 e-Guide
Chief Treasury Secretary, Steve Barclay confirmed that the IR35 legislation decision was "a deferral, not a cancellation, and the government remains committed to reintroducing this policy".
A statement met by mixed reactions from those affected by the policy.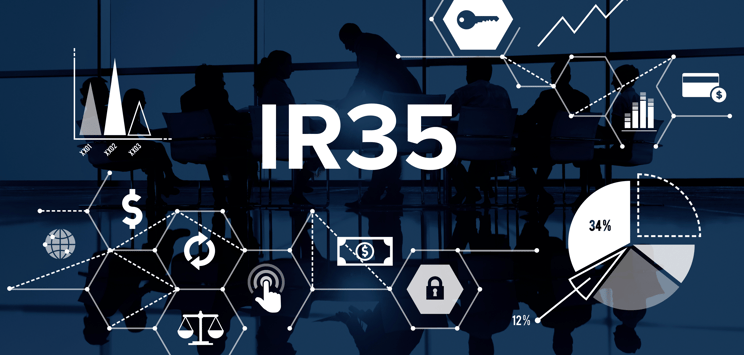 Qdos Ceo Seb Maley commented;
"The government has seen sense and made the right call in these unique circumstances. Given the economic challenges that lie ahead of the UK, now certainly would not have been the right time to roll out needless tax changes that endanger hundreds of thousands of contractors' livelihoods.
"It does give private sector firms vital time to prepare for reform, which can only be a good thing for contractors. What matters now is that businesses use this time wisely."
It has however, come as a welcome piece of news to the thousands of contractors gearing up for a change in April. Many businesses will feel that the announcement has come a little later than would have been ideal, with many investing heavily into solutions for their customers. Some businesses claiming investments in excess of £700,000.
Additionally for those not ready, this will allow extra time for businesses, contractors, and the government to assess this whole policy which is often referred to as flawed with a potential U-turn being made on the whole thing.
There are many that oppose the policy and hopefully these delays will result in it being scrapped altogether with Julia Kermode, Chief executive of FCSA commenting:
"I very much hope that some detailed analysis of the wider implications of this reform can be undertaken in the coming months in order to establish whether or not it should be scrapped entirely, rather than simply ploughing on in 12 months' time."
A final comment from Joel Kirkland, who has been working on Focus Cloud's IR-35 process alongside contracts manager, Sarah Yule:
"IR35 is a not a new thing, I recall when it was first introduced in April 2000. Despite fears then, the contract market continued to thrive and still does today. The recent delay is welcome respite for organisations who need to access a flexible and contingent workforce in order to trade through this current VUCA environment."
"Contingent Workday Resources are a great option for organisations that cannot commit to hiring permanent headcount or remain under pressure to hit project milestones"
So, will IR35 be implemented in 2021? - Let us know what you think, drop us a call.
Credit - Ryan Thompson